Robotic integrations and special automation solutions for manufacturing companies
Optimo Robotics specializes in robotics and factory automation.
We are certified Universal Robot integrators in Estonia.
Turnkey robotic solutions for different industries.
You've encountered a drawback in Your production and You don't know how to solve the problem?
Describe your problem to us. We have extensive experience in industrial automation and we are certain we can offer you a suitable solution.
Contact us!
The advantages of using a robot in production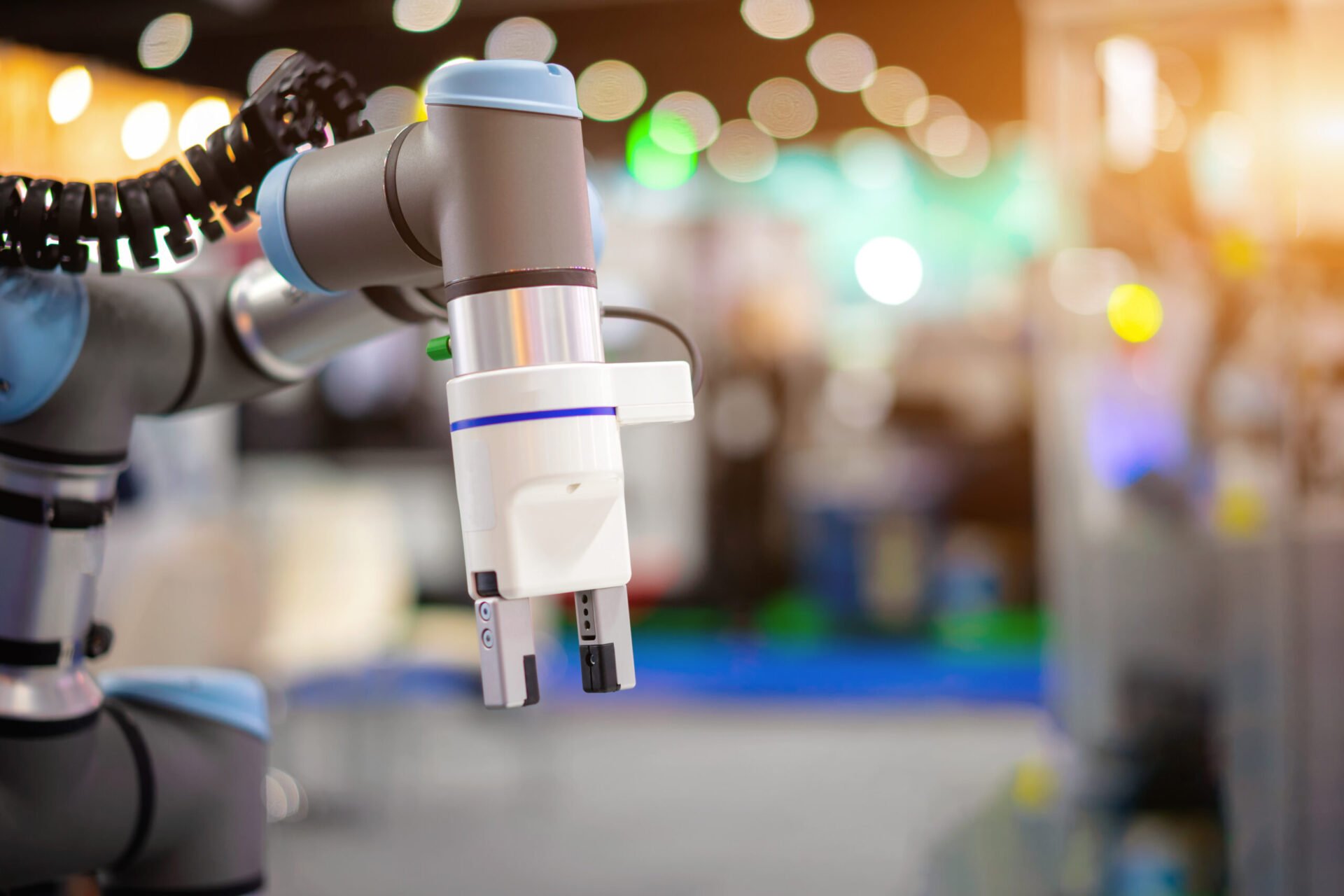 Ensures higher and more consistent quality
Robots are accurate and the processes they perform are identically repeatable. This means that the product is completed with the same parameters each time. Also, the robot does not make mistakes in performing a pre-configured operation, so the percentage of production waste drops to zero.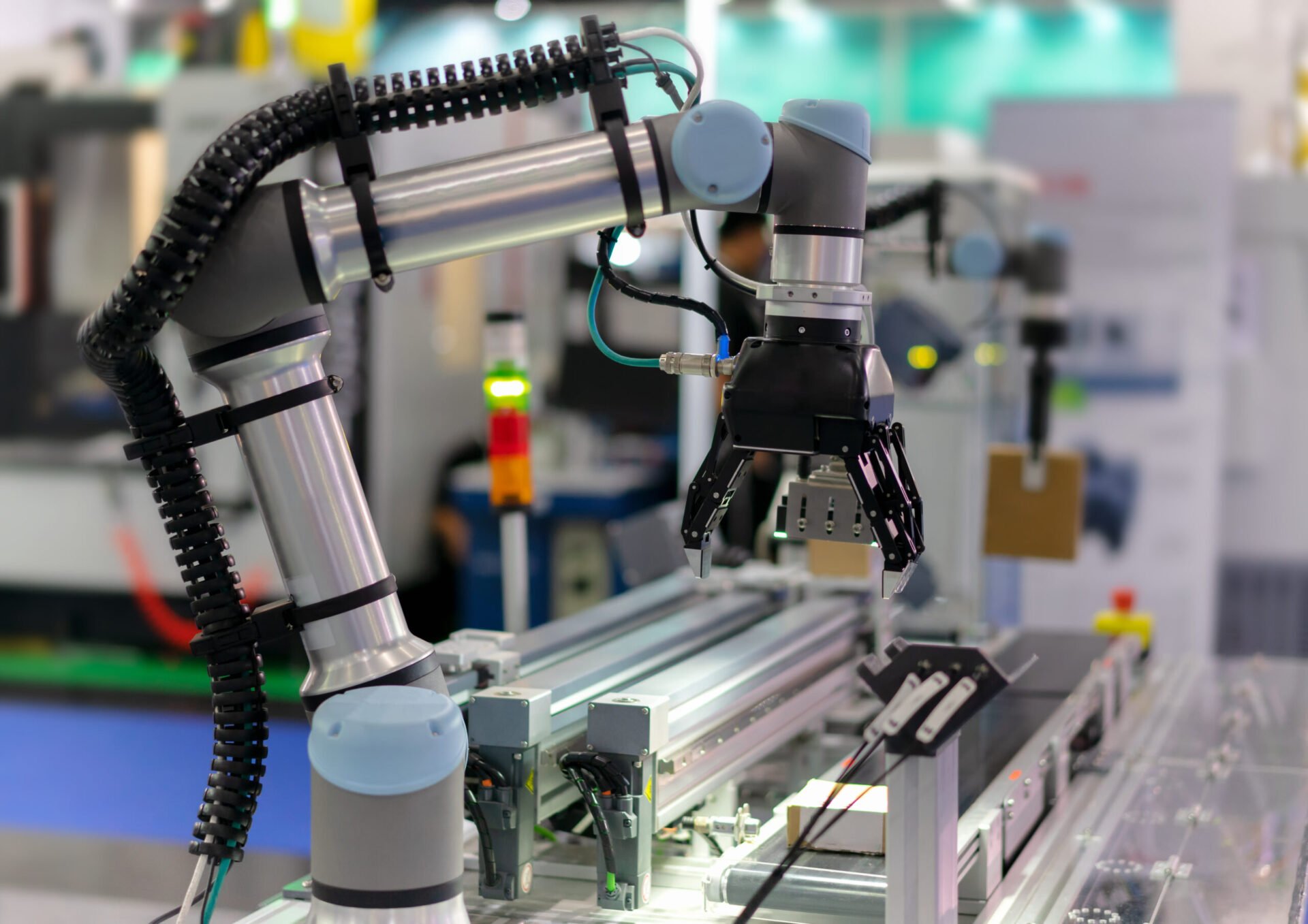 Is able to work 24/7
Robots can also be used in cooperation with human resources, where robots are left with time-consuming and complex processes through several shifts, and human forces are used only during normal working hours.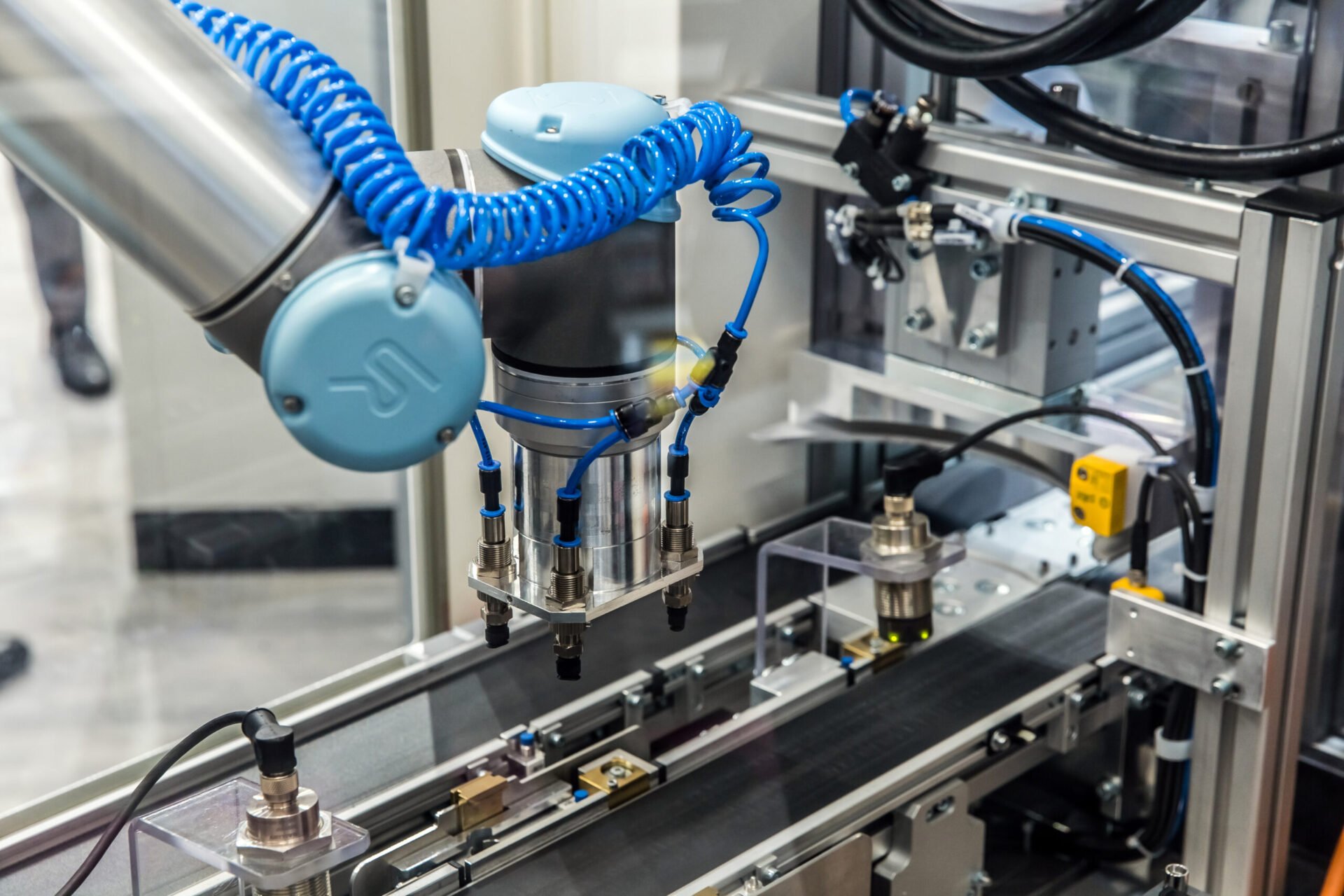 Helps to optimize production
Robots can be programmed to operate at a constant optimal speed without interruptions. As a result, in a short period of time, they produce more than manpower.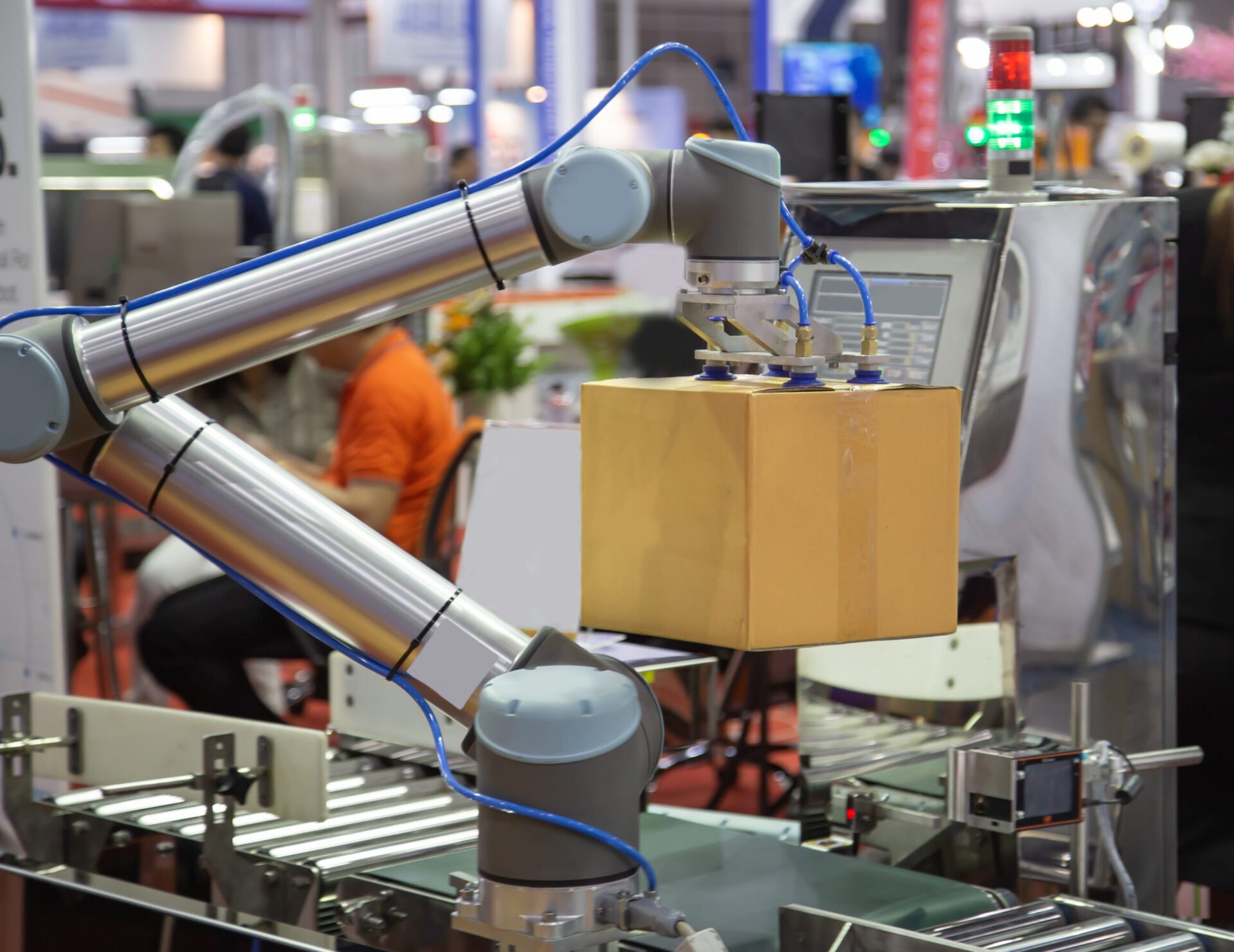 Helps to plan production
Hi-mix / low-volume order fulfilment is becoming an increasingly predominant trend in modern production. Robots are able to work in changing conditions without breaks and produce a certain amount in a predetermined time.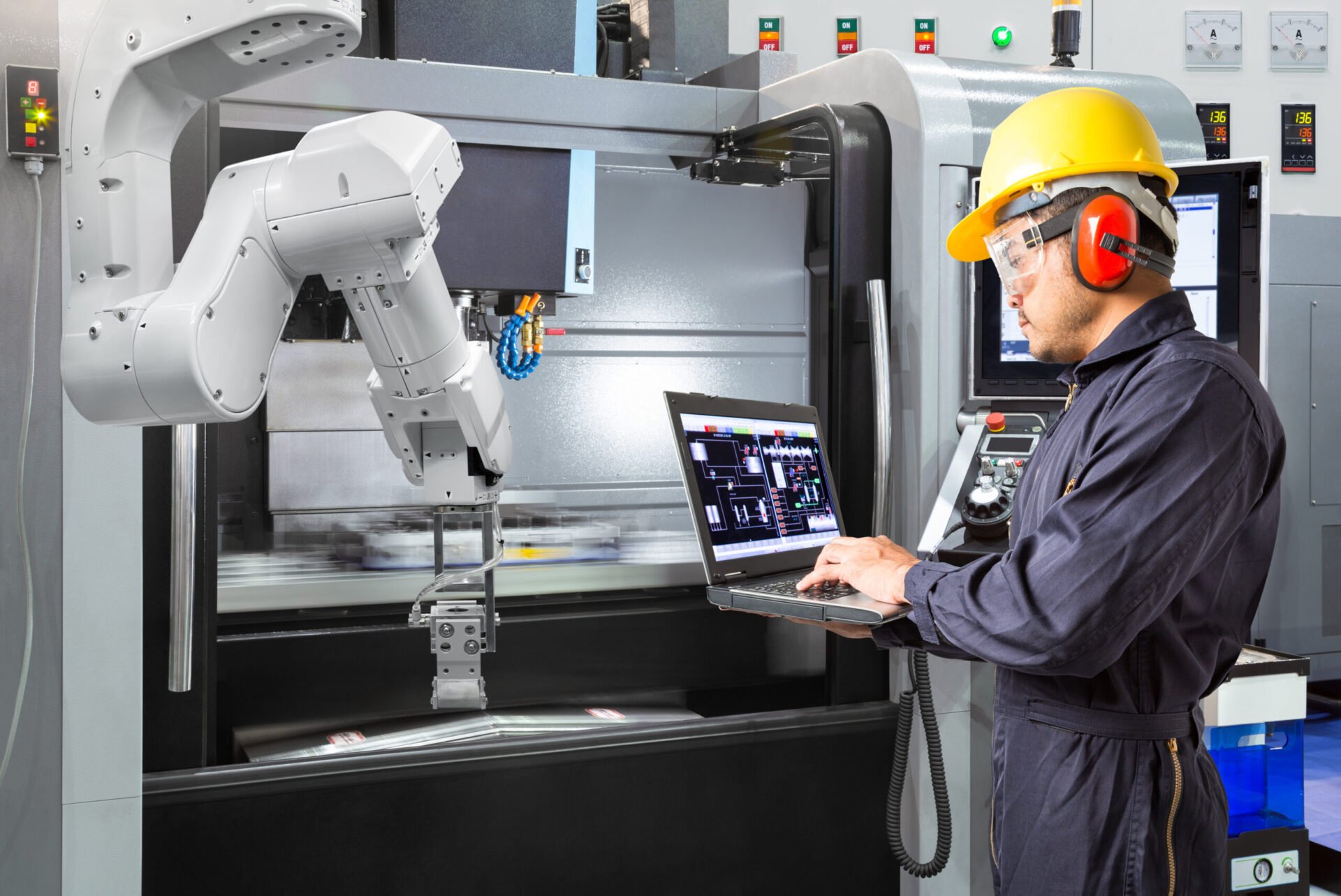 Creates new jobs
Robots do not take away jobs, they change existing ones. They eliminate the need to do monotonous work by hand. By training your employees to operate with robots, you give them a reason to be motivated to maintain their position in your company.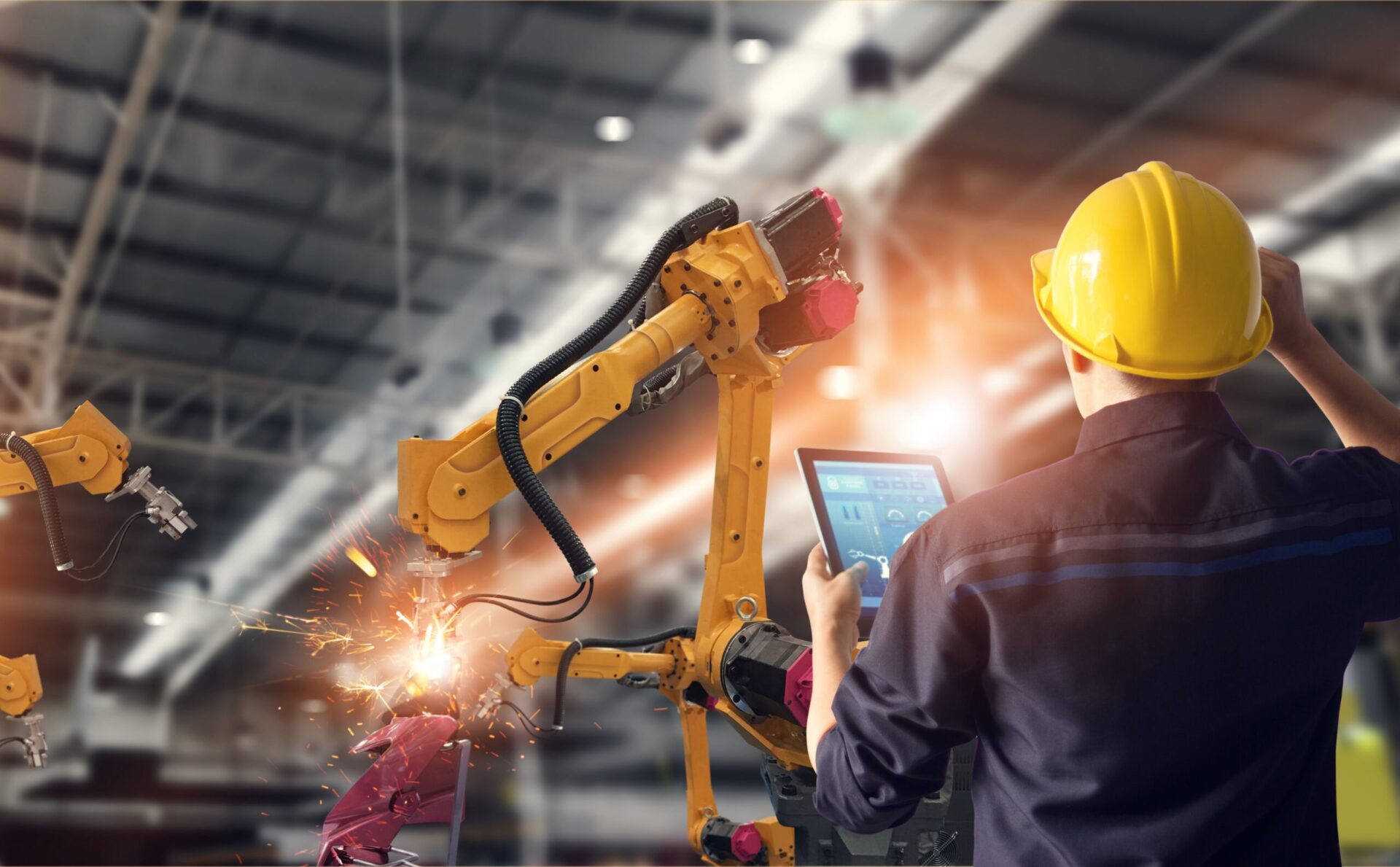 Ensures safety
Industrial machines, high temperatures and sharp objects can easily injure people. By delegating dangerous tasks to the robot, the workers' safety increases significantly. Also, it is possible to monitor and control processes remotely.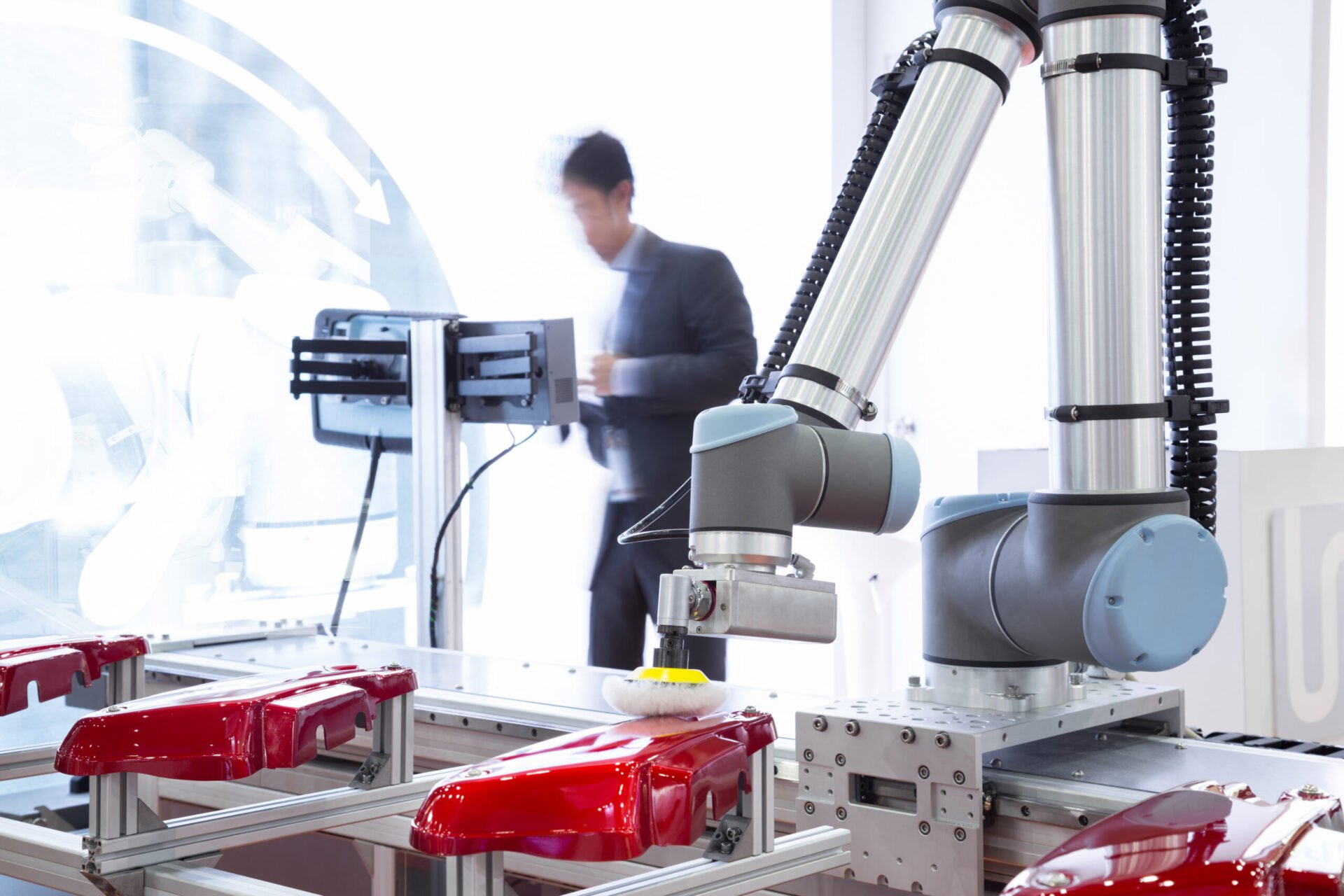 Increases employee productivity
In many ways, human beings are irreplaceable. By removing the need for workers to deal with tasks that can easily be left to machines, they have much more time to do the work that really requires their skills and knowledge.