Collaborative Robots
We offer safe robotic solutions, that do not require separate security fences and are designed to work side by side with humans (collaborative robots or CoBot). Collaborative robots increase the productivity and efficiency of work processes and strengthen competitiveness.
Universal Robots offers four types of robots – UR3e, UR5e, UR10e and UR16e. The main differences are in the working area and the lifting weight. The working area is within a radius of 500mm – 1300mm and the maximum movable weights are between 3kg and 16kg.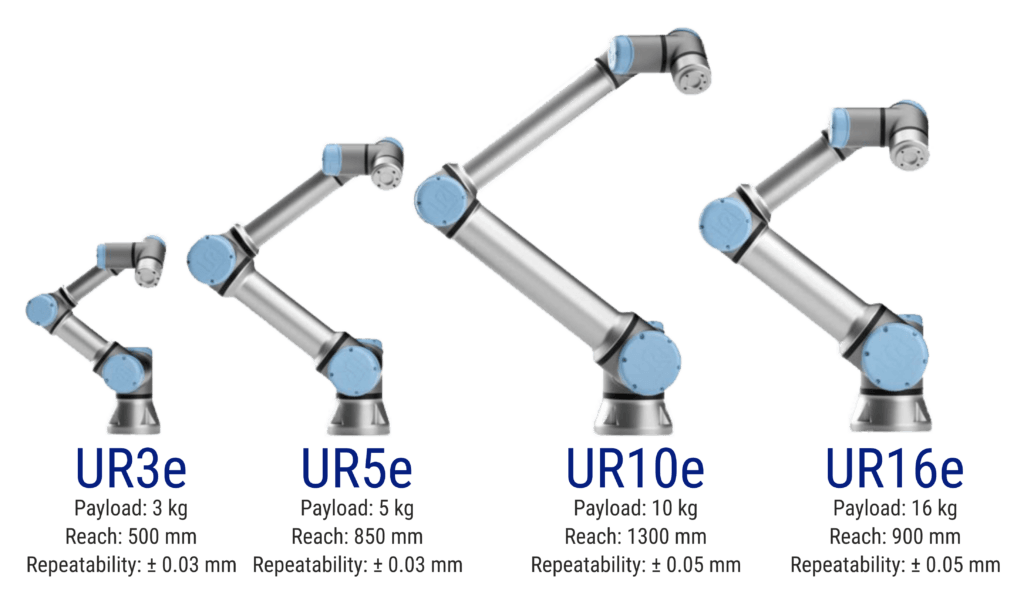 Low integration and maintenance costs
Taking collaborative robots into use doesn't entail high integration costs. The robot is well suited for small-batch manufacturers, as the robot can be easily configured for other jobs. Due to their economic design, it is usually not necessary to redesign the production layout. They are small, compact and lightweight, allowing them to work in small spaces and easily integrate into any existing application, resulting in relatively low installation costs. Programming collaboration robots is easy and can be done by employees themselves. Universal Robots' collaborative robots are maintenance-free.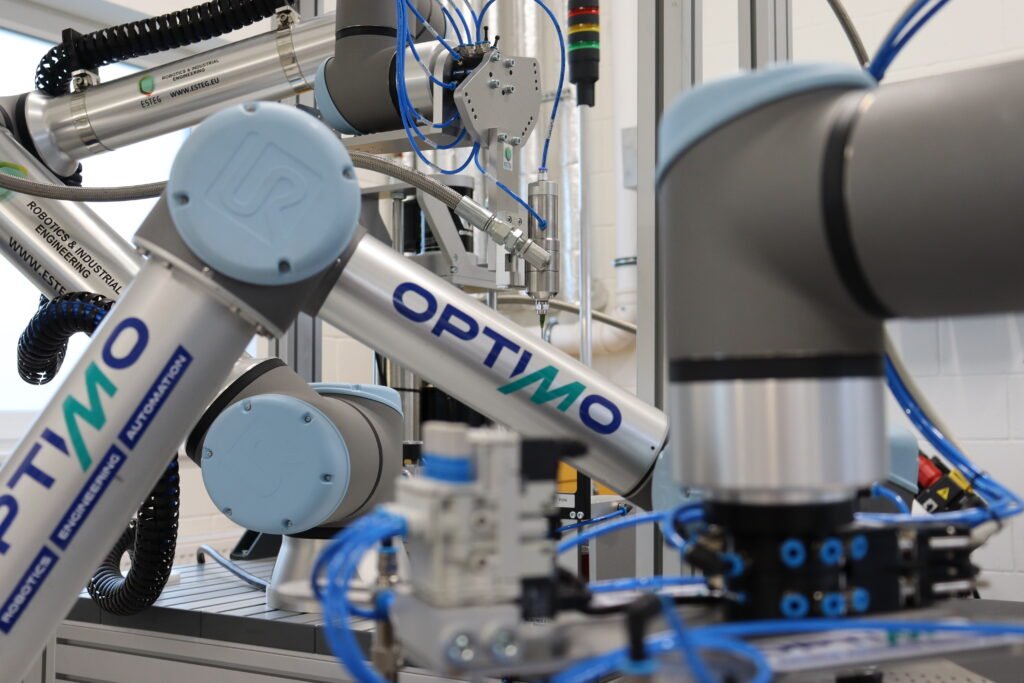 Typical robot applications
Lifting
Palletizing – placing from line to pallet or vice versa
Assembling
Welding
Screwdriving
Loading/Unloading CNC and injection molding machines
Quality control
Polishing
Gluing or applying thermal paste to the product
Soldering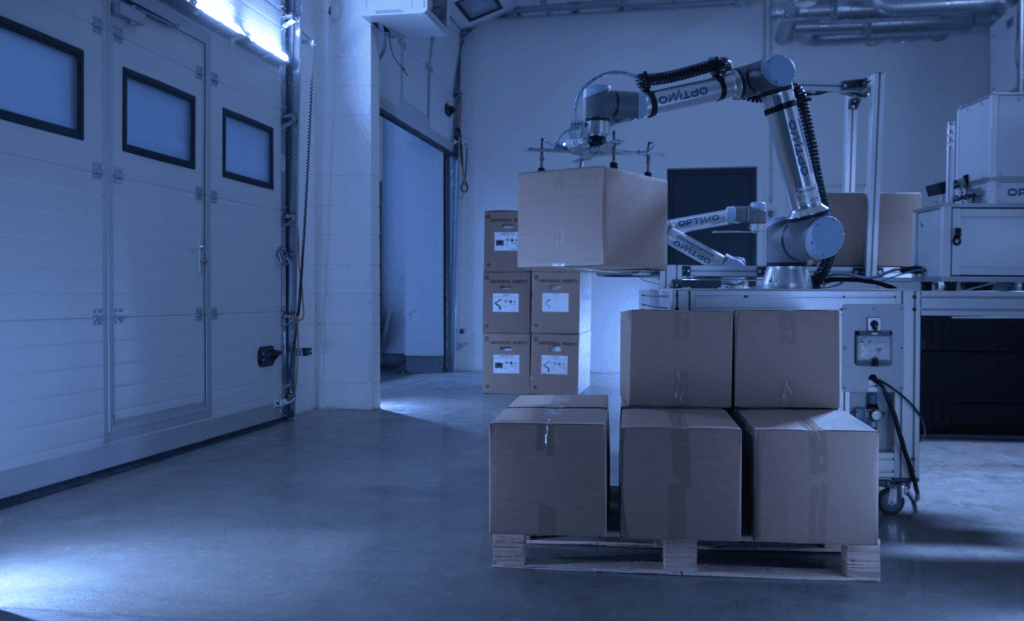 Easily programmable
New technology will allow operators with no previous programming experience to quickly set up a collaborative robot – just move the robot to the desired point and save it as waypoint. The whole activity takes place in a graphical environment with a touch screen.