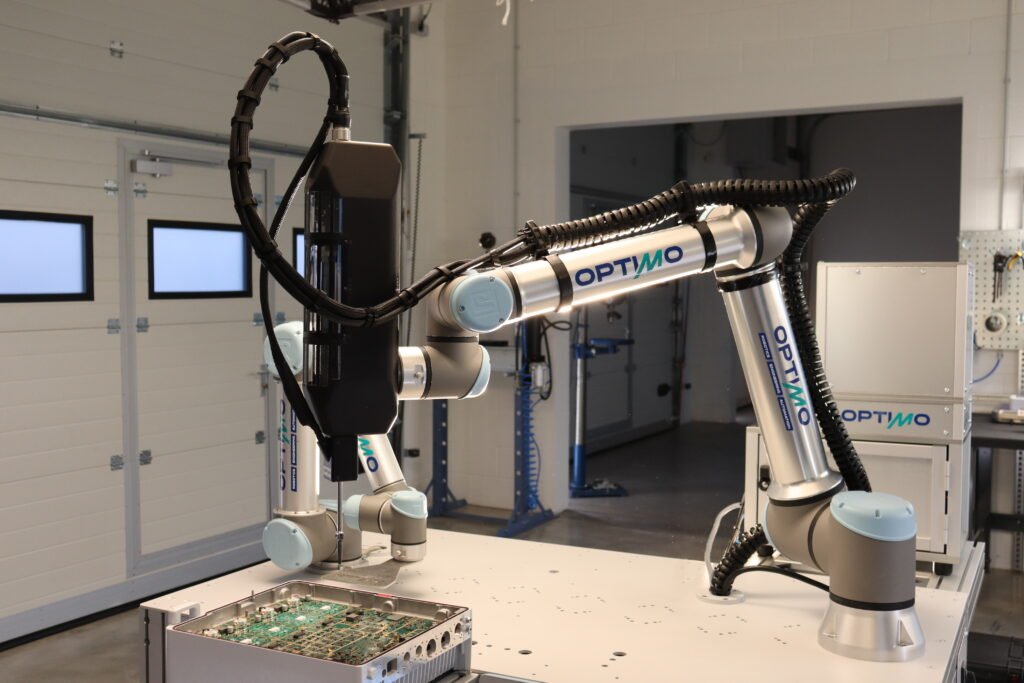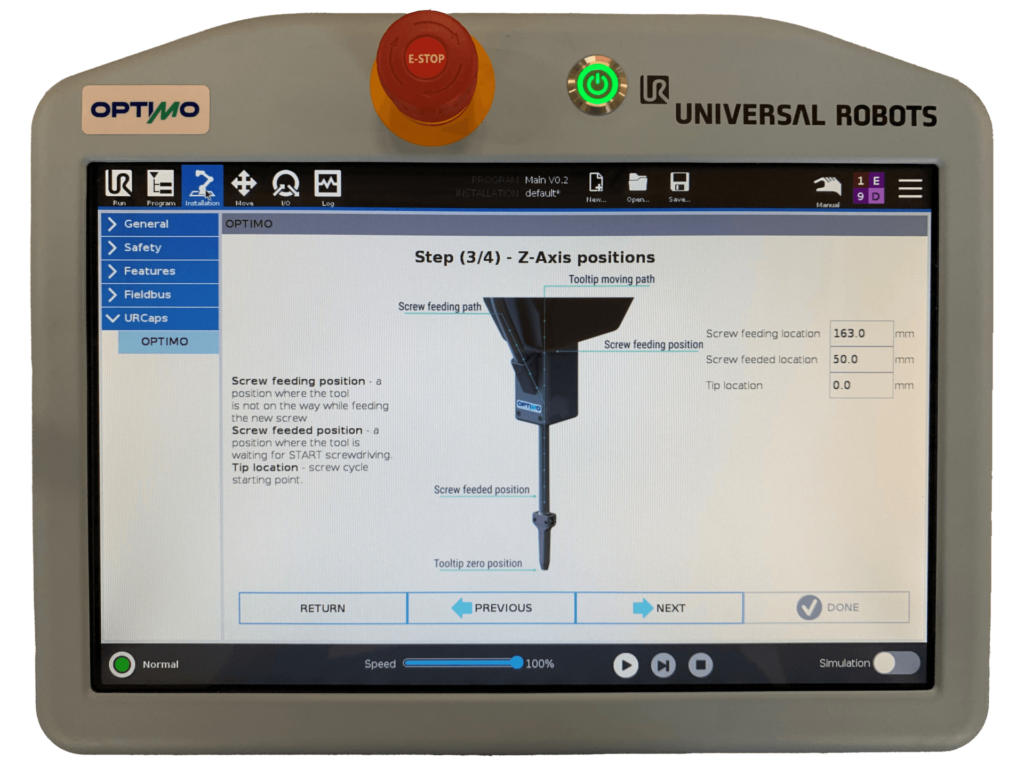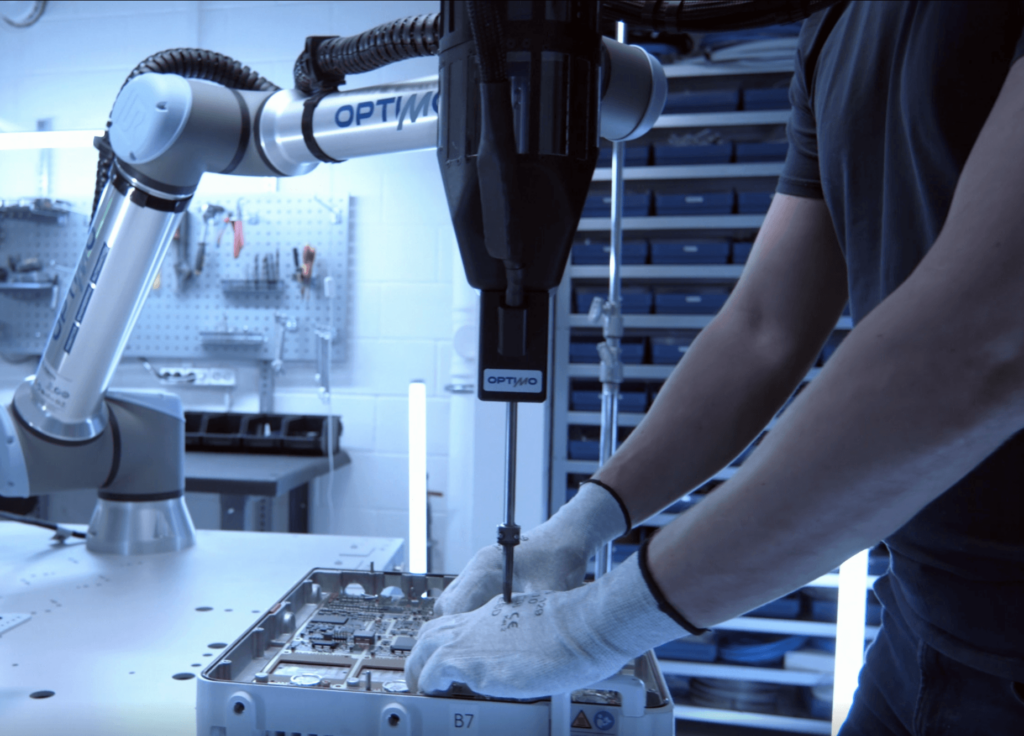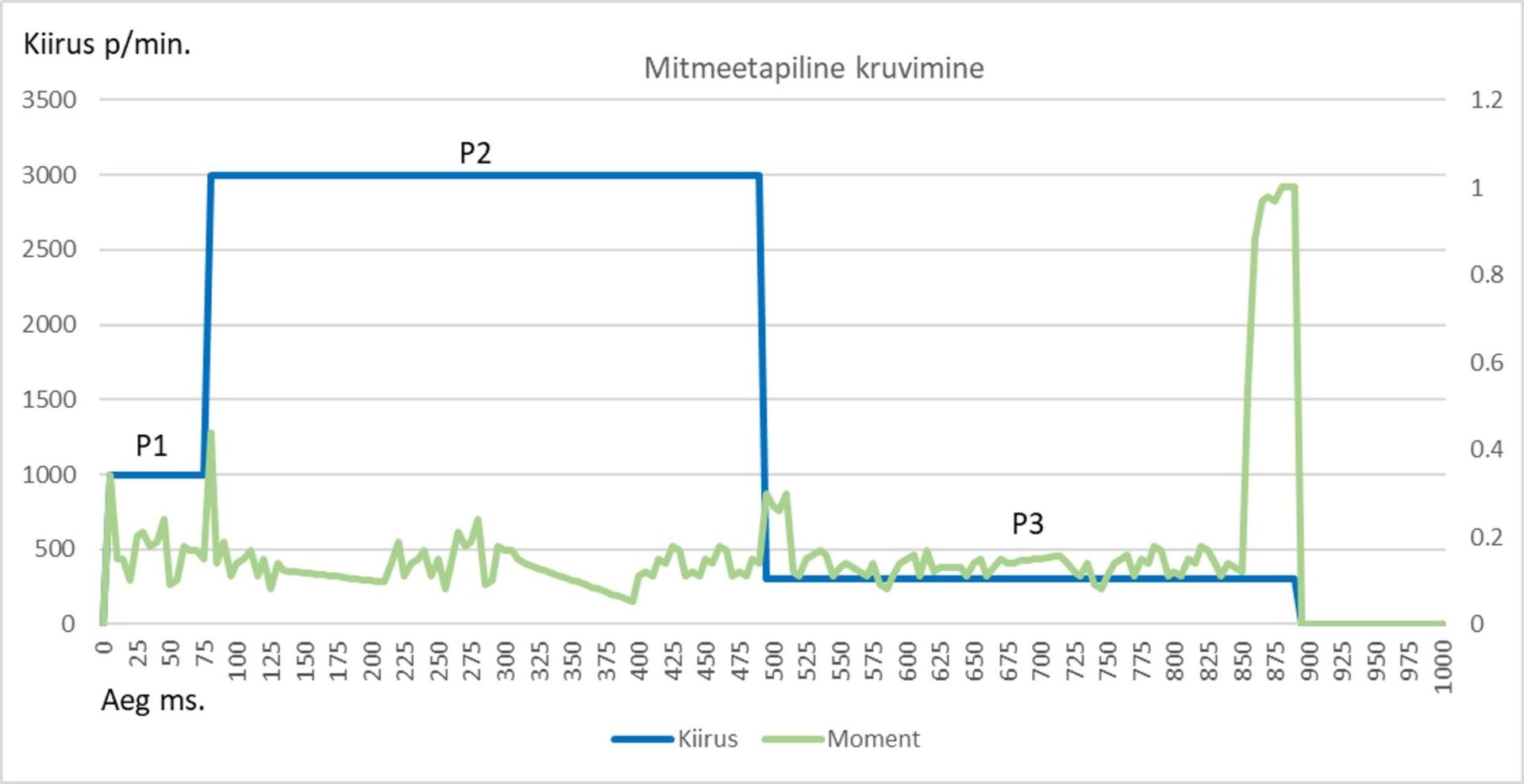 Suitable for different manufacturers
Telecommunications
Electronics and automotive
Plastic part producers
Wood industry and furniture producers
Graphical User Interface
The programming of the new screw jobs is done through a graphical user interface. No previous robotics or programming experience is required. It is possible to set screwing speeds at the beginning of screwing, in the middle and at the end of screwdriving.
Collaborative screwdriver system
The safety solution built into the screwdriver tool tip allows a person to share the work area with a robot. The sensor detects an obstacle in front of the operating screwdriver and the robot stops momentarily.
Full process control
The servo solution allows to program the speeds and torque of the screws very precisely. The force applied to the screw during screwing can be adjusted. The screws can be tightened according to the torque or the fixation depth of the screw.



Screwdriver specification
Spindle speed: 0 – 5000 p/min
Torque: 0.05 – 3.6Nm ± 0.05Nm
Tool ↑↓ movement accuracy: ± 0.1mm
Multi-stage screwing jobs – it is possible to set screwing speeds during the screwing cycle.
Compact tool tip assembly.
Suitalble tools M2-M8/TORX T6-T30/PH
Weight 5.5kg
Power supply – 220V/50Hz
Feeder specification
Automatic screw feeding by pneumatic air.
Up to 2 screws per minute.
Suitable for different screw sizes.
Light tower for job status.
Feeder volume 5 dm³.
Volume expandable.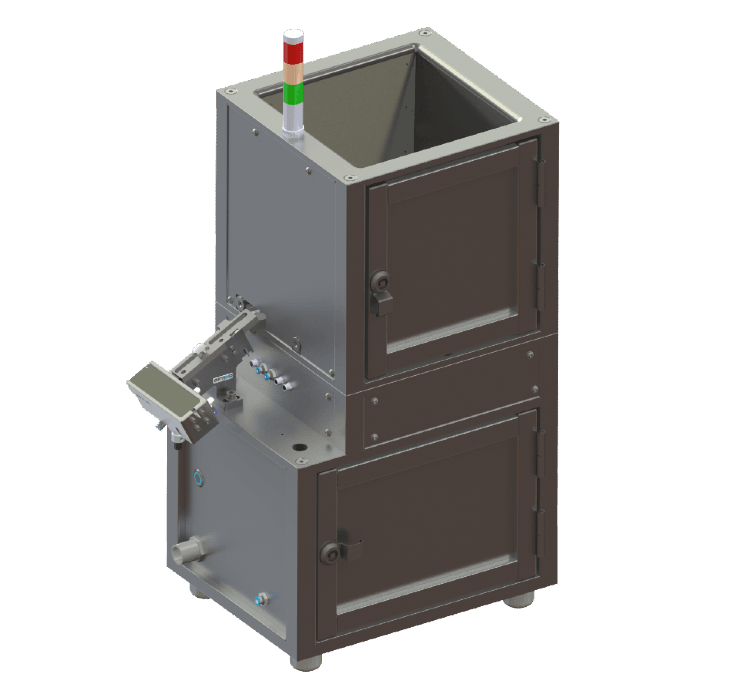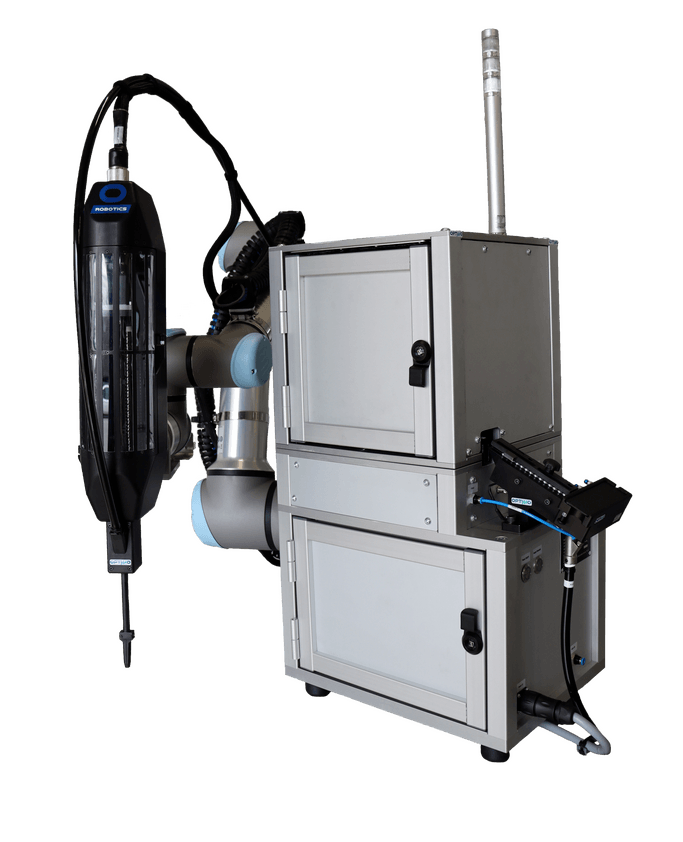 Screwdriver system main functions
Main functions – fastening, re-tightening, un-tightening.
Possible to adjust the axial force applied to the screw while screwing. When using forceless screw fastening method, then no axial force is applied to the product or to the robot during screwing (patent pending).
Possible to achieve very short cycle times.
All screw-specific parts are interchangeable. With one system, it is possible to fasten different size screws.
360° fastening direction.
ESD safe.
CE-marked.
Linear axis and special solutions
The screwdriving system can be used with most robot manufacturers' robots, as well as with linear axes. For programming linear axis movements, we have developed software that makes it easy to record axis movements.
The system can be integrated into existing production lines or used as a stand-alone machine.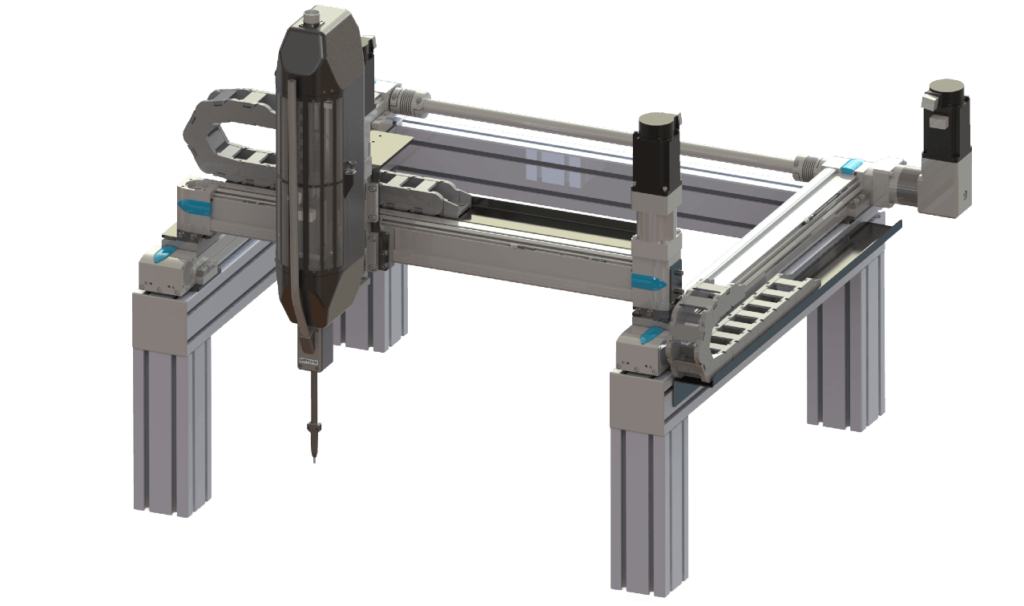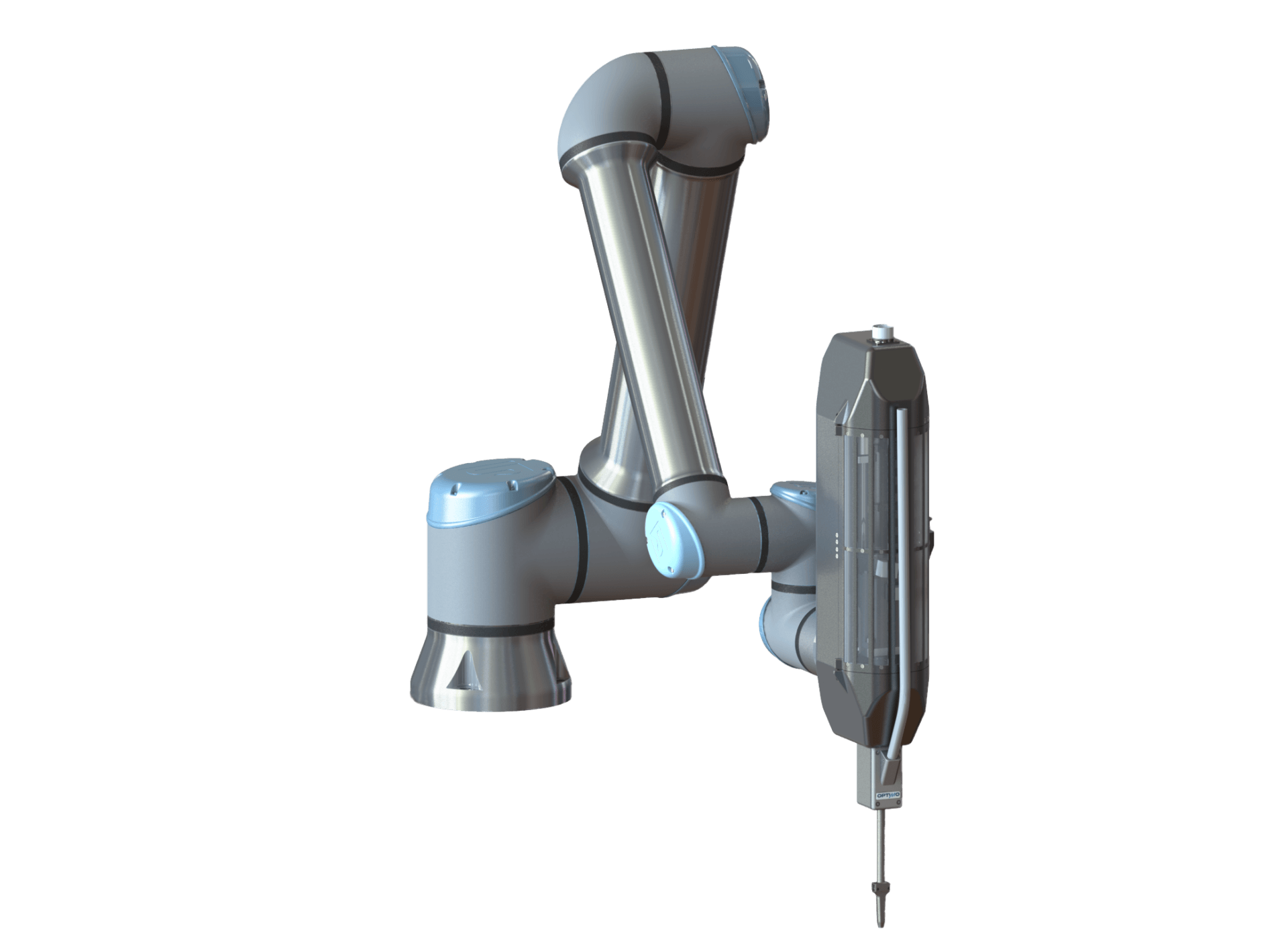 Plug & Play CoBot Screw-Driving Solution
Screw-driving system is designed in accordance with ISO/TS15006 standard. Graphical user inverface with Unviersal Robots. Short integration time.
Different scenarios are possible when integrating with Universal Robot:
Human-Robot collaboration – applications that rely on full collaboration between a human operator and a CoBot.

Human-Robot coexistence – our robotic screwdriver is safe and perfect for exposed coexistence in the workplace.

Inside cell – fully-automated assembly processes that require a human operator and a protective cell.